RenderStreet is a Blender 3D render farm. 
They needed an update to their 5 yr old user interface
and it was my pleasure to step in and help.
I will guide you through the redesign process.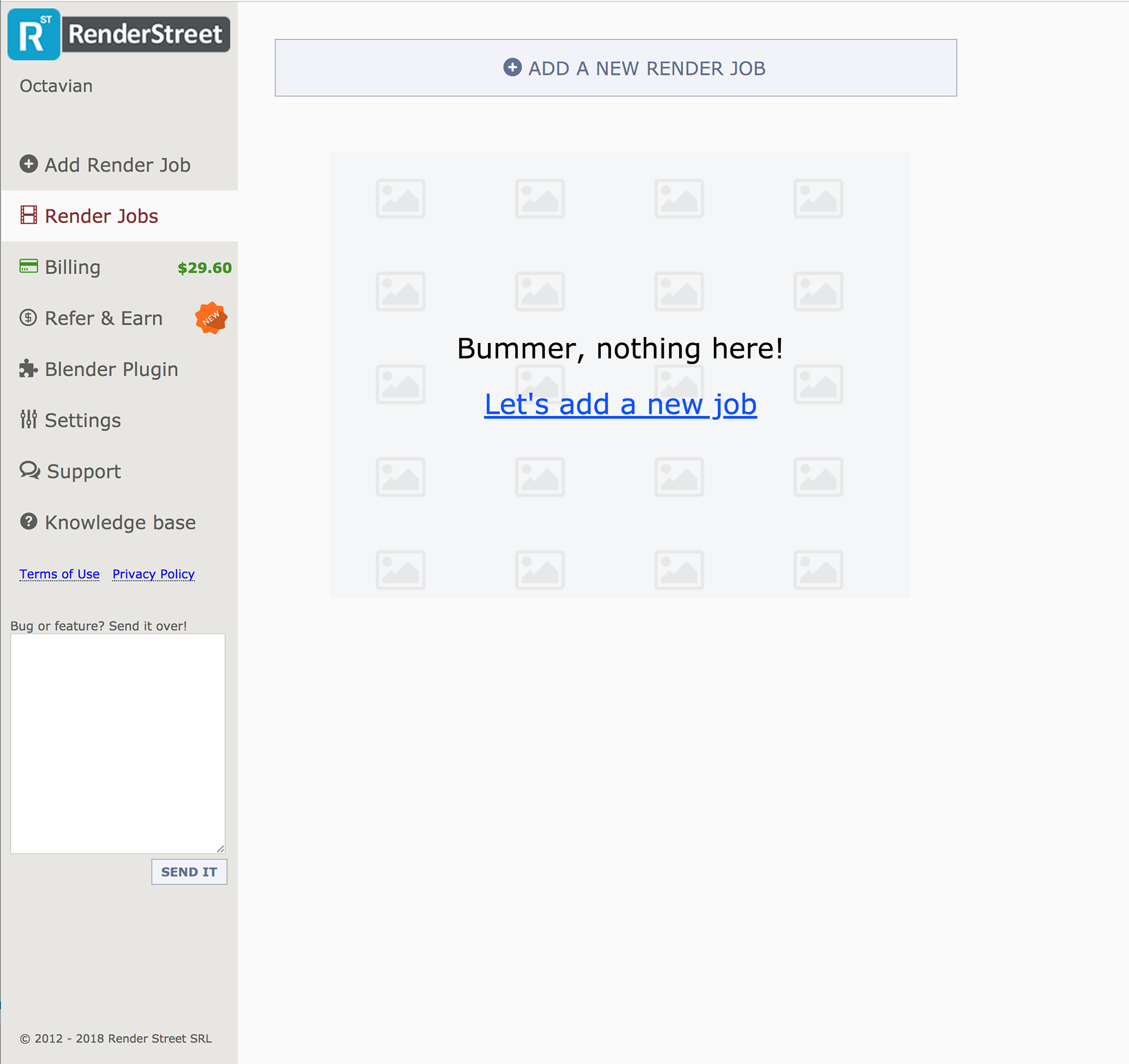 The first thing we did is to conduct an user feedback form
so we know what is good about the platform and what should be changed.
This was very useful because we found out some insights that neither
I nor the owners could have predicted.

Step 2 - Initial assumptions and user persona
Based on the answers and considering the fact that this is a niche service
we decided to develop a single main user persona:
JACK: 
He is a 30yr old freelance 3D artist. He uses a RenderStreet monthly
with Windows machine with multiple screens as his main device
but also goes mobile sometimes. He is satisfied with the overall aspect
of the platform but would like it to be more modern and also have some
new features: reordering jobs, organising, renaming after they
have been created and social media integration.
Step 3 - Wireframes and low fi prototype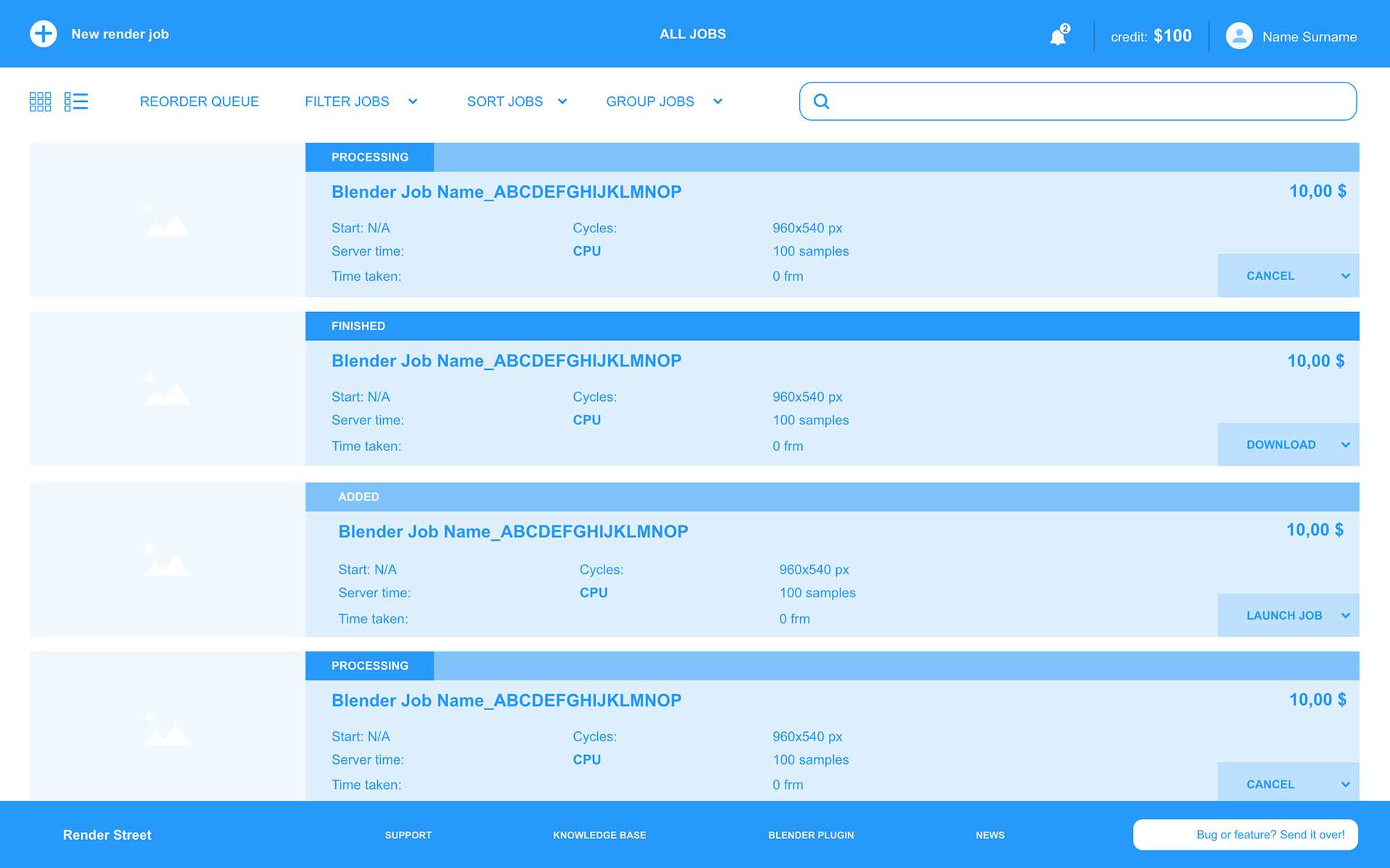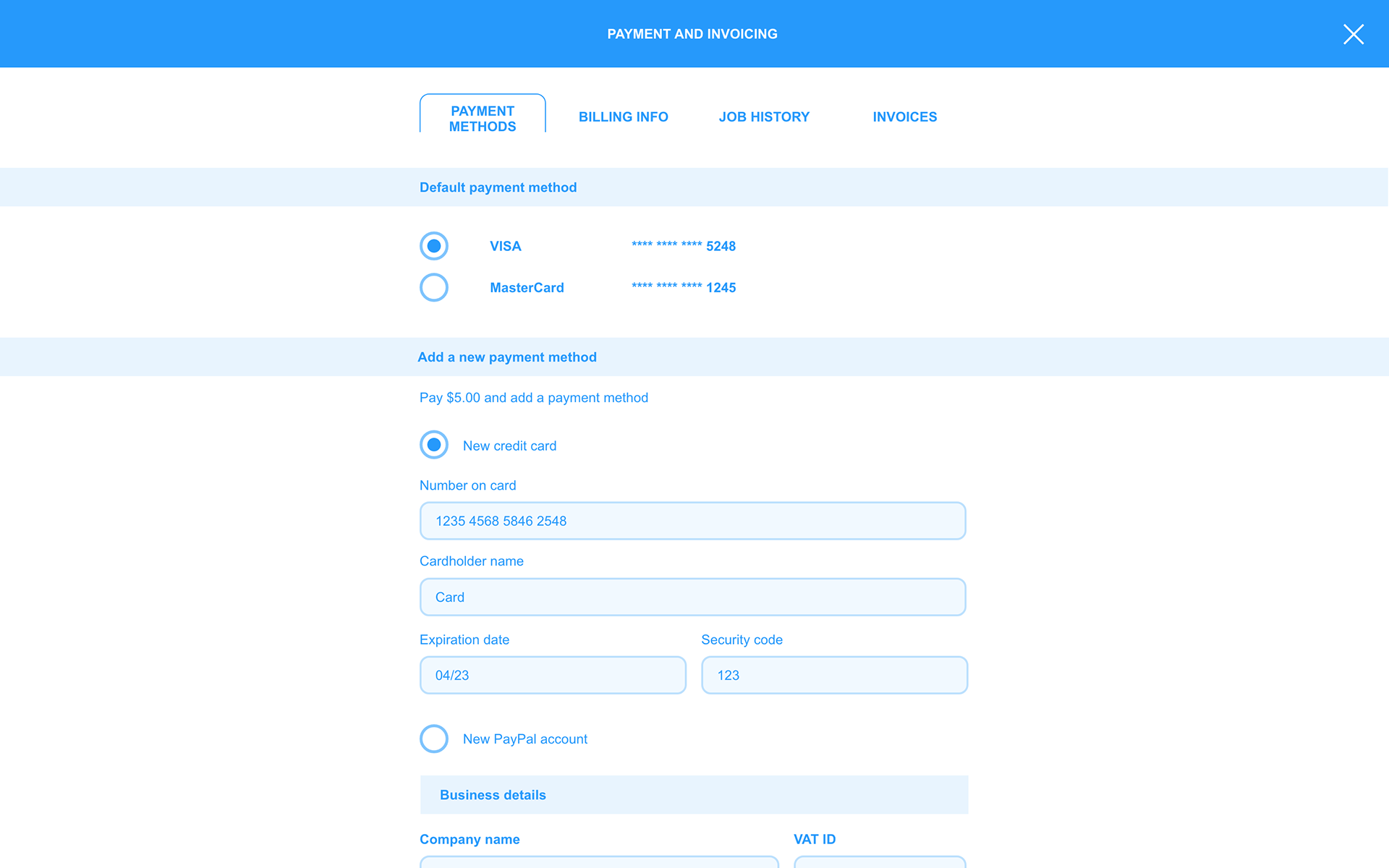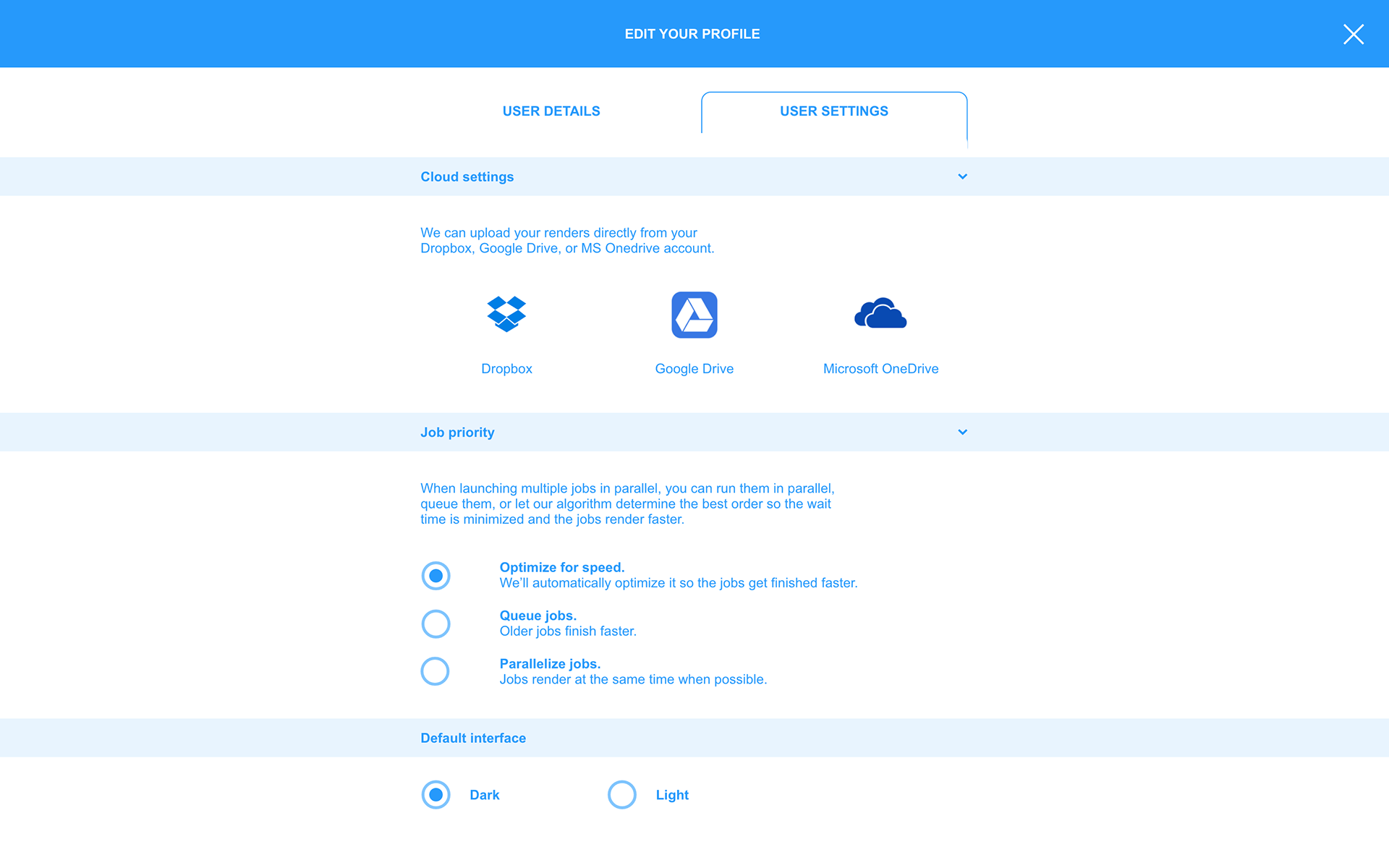 The wireframe prototype that we developed included a legacy layout mode,
with the jobs shown in a list type, but also a new thumbnail style given Jacks visual background and references (artstation, behance, instagram etc.).
We also redid the user panel for more responsiveness on mobile devices. 
After testing the wireframe we went on to develop the design, mobile first.
For the design part we took into consideration the RenderStreet brand and the satisfaction of the users with the current platform (80% rated 4 out of 5 in appearance). We kept the colours from the previous version but added an orange highlight for the immediate action buttons.




From there on we developed the desktop version. Click the clip to see a quick video preview.
Also the main screen grabs: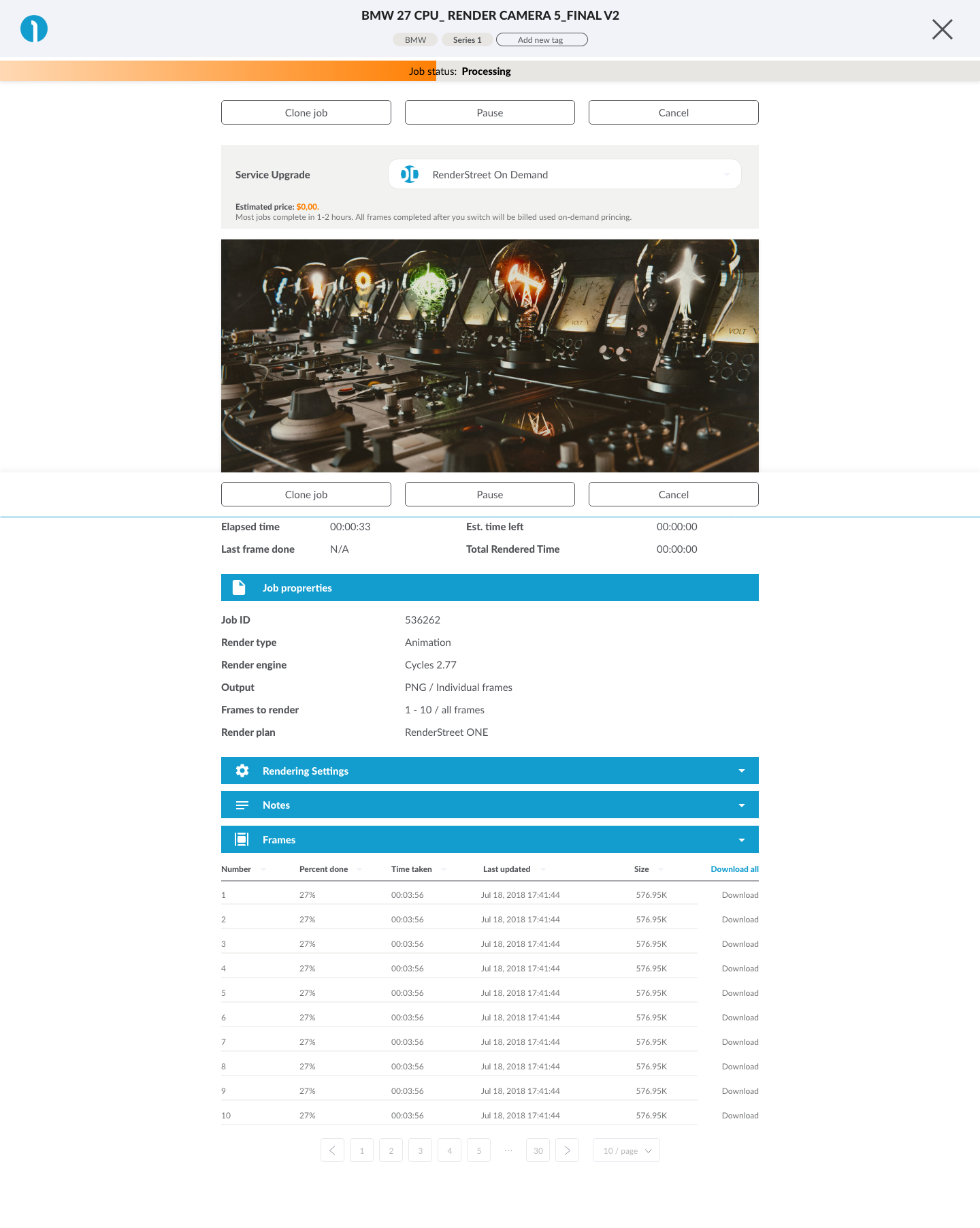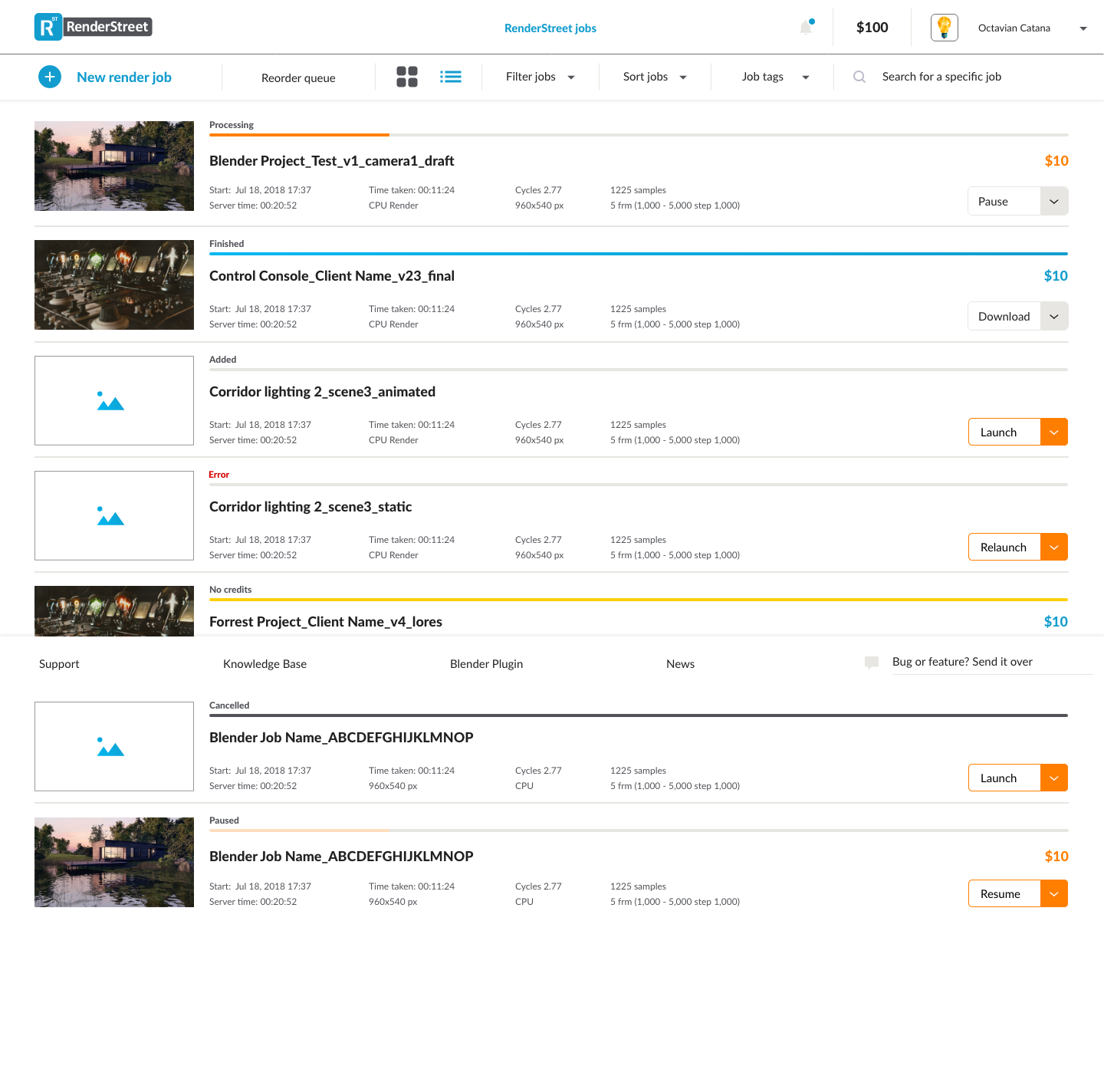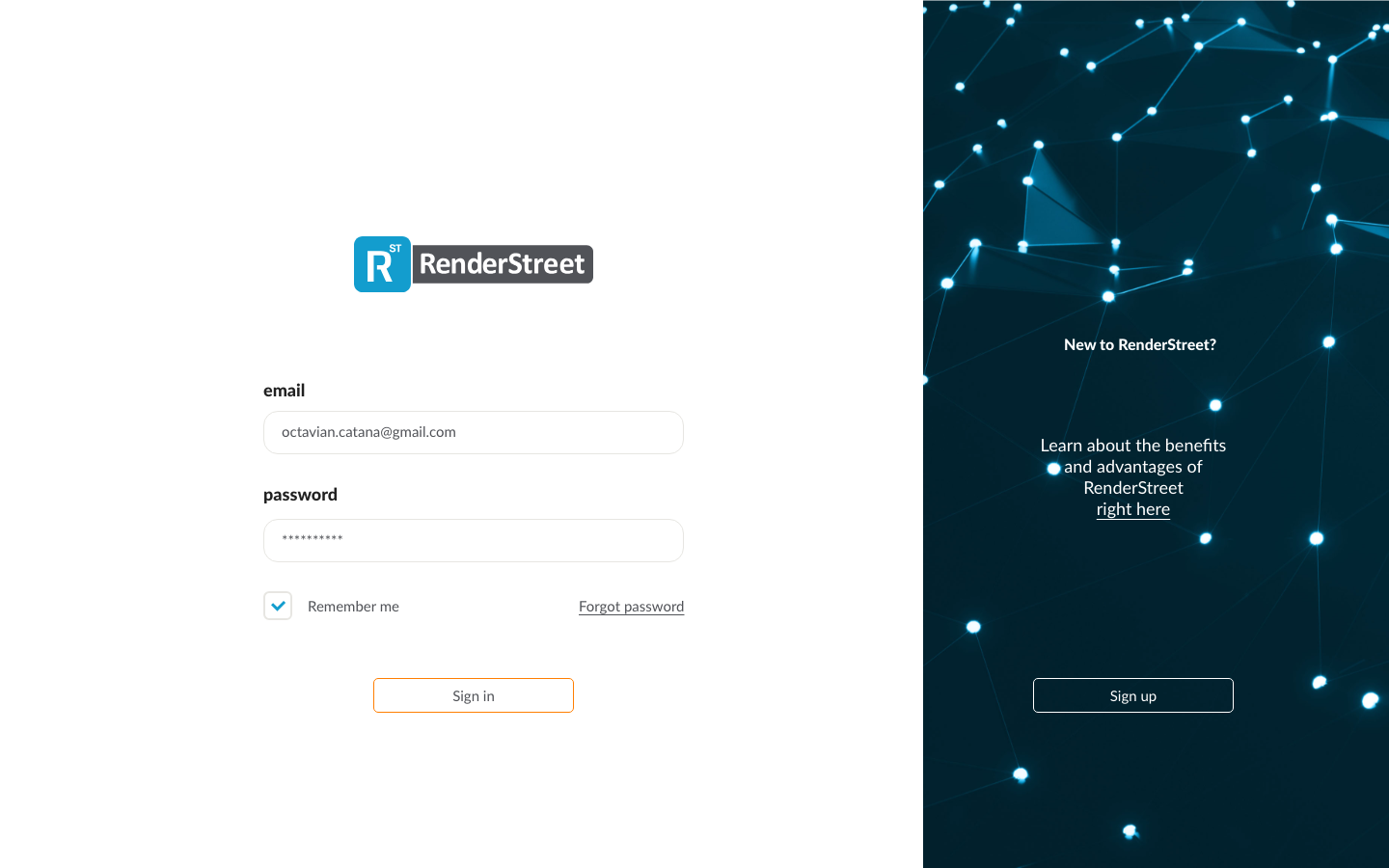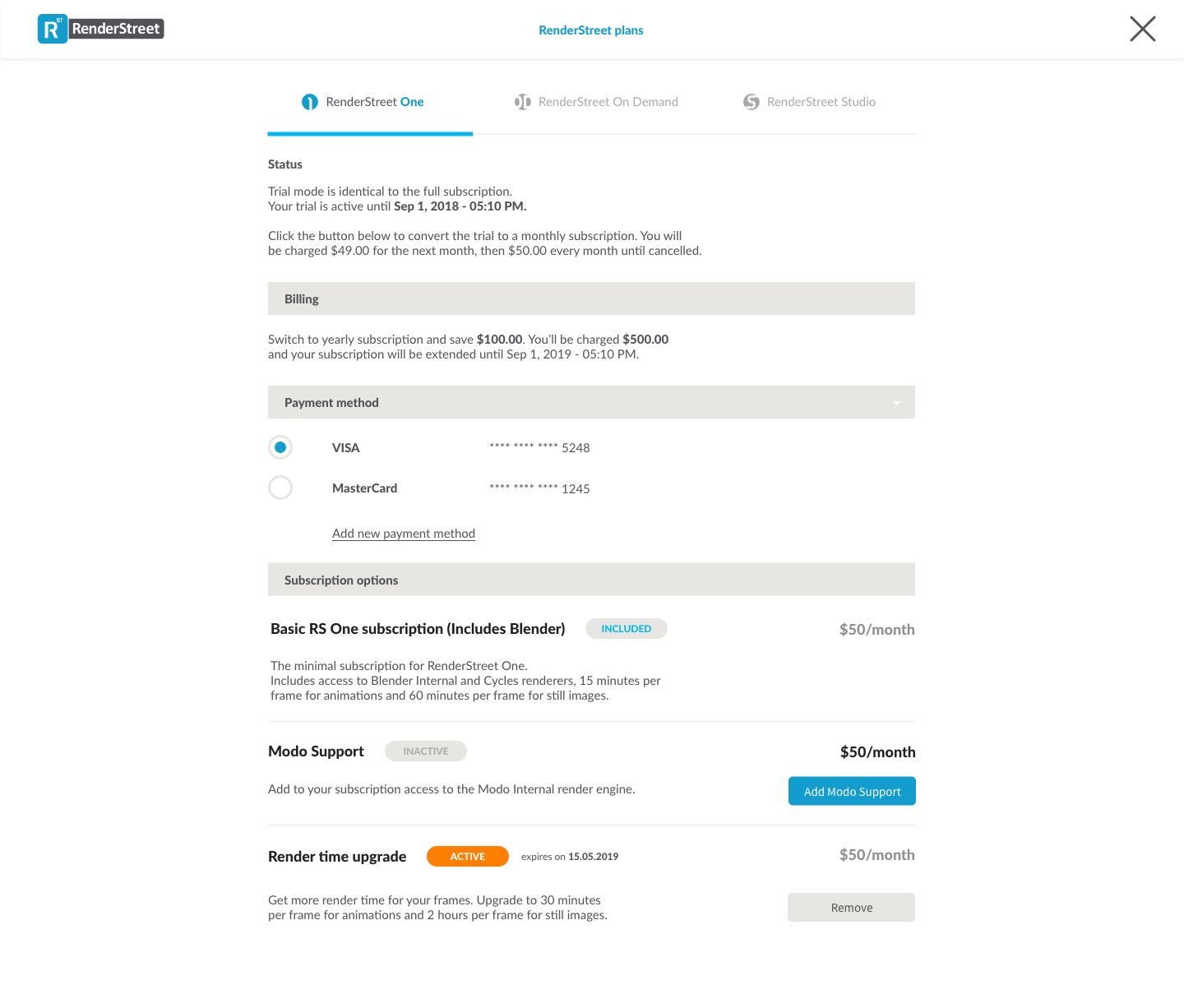 With these prototypes we selected a base of users to run our testing
on and the prototype was validated 95%. After the feedback was implemented
we went thru to development. 
But design is a never ending loop of incremental developments so if our users ask for more we'll surely take it into consideration