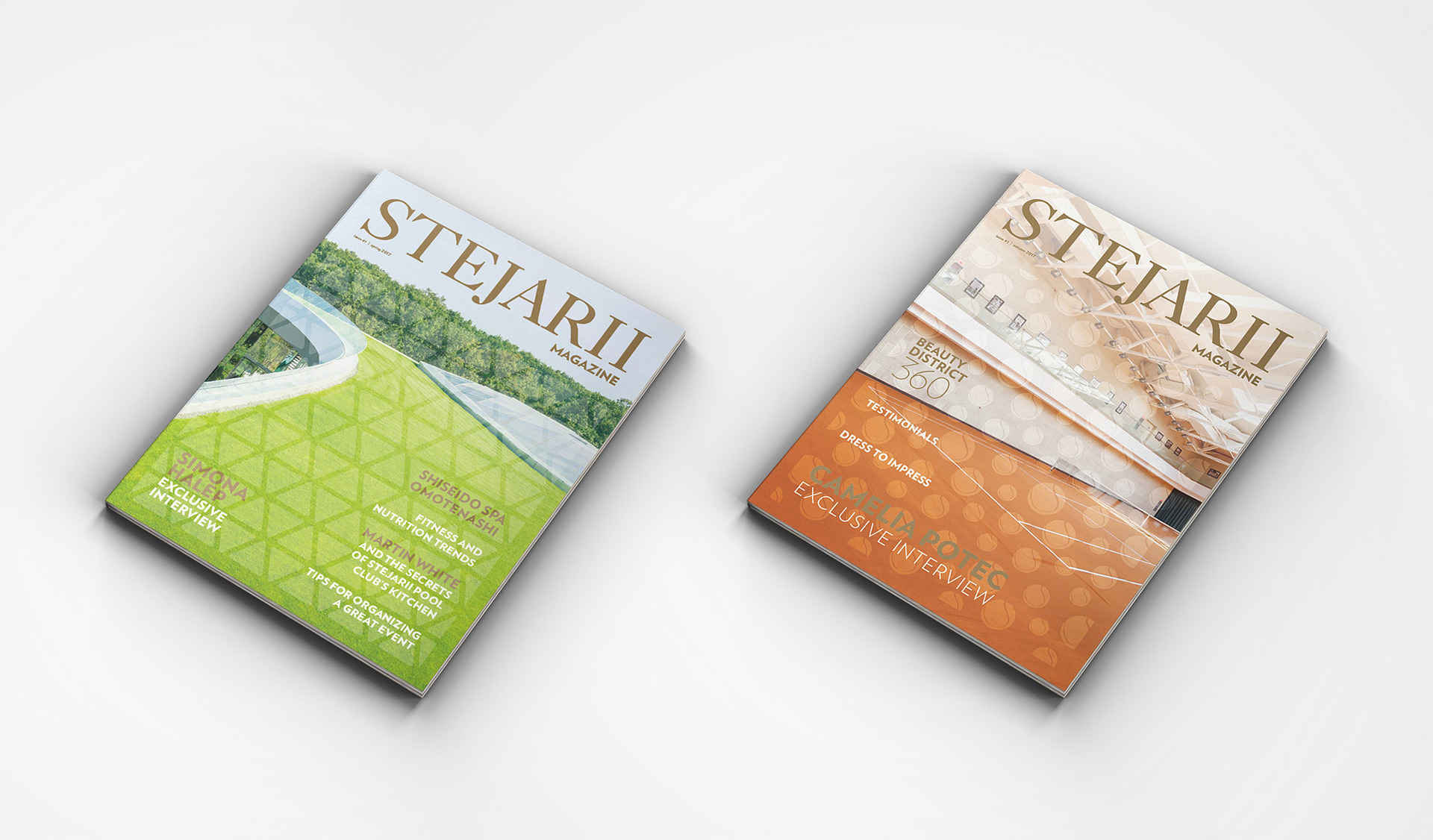 Stejarii Country Club asked me to do their in club magazine.
We chose to promote on the cover one of the features that is relevant to the season and to enforce the clubs identity we added selective lacquer on the cover with a distinct feature of the club. 
The magazine is organised in the same sections as the Club for
ease of navigation and is rich with interesting interviews, health and fitness
tips as well as architectural inspiration. 
Being bilingual was a challenge but for design consistency I chose to
separate the languages by font colour and  layout with the native Romanian
(~70% of readers) text, being on top or to the left of the English text.